The rapid growth in digital space has paved the way for intended borrowers to seek a personal loan through the online mode. Available both through the lender's website or through apps found in mobile play stores, one can easily submit the necessary loan application form after having filled in the much-needed loan amount.
However, quick approval and disbursal must not prompt intended borrowers to opt for a large loan considering the high-interest charges involved. Click on the personal loan eligibility calculator available online to know your eligibility for the loan. Besides, you may fill in the loan details in the personal loan EMI calculator available on the lender's site to gauge the estimated EMIs you have to pay. 
You can get everything online these days including approval on loans also through the web. Availing personal loans from financial institutions is not difficult considering the multiple loan facilities available at varying interest rates. Many intended borrowers go to the nearest branches of their lenders to find out more about the loan interests and added benefits if any. However, the digital presence has made it possible for them to log on to various lenders' sites or scan through loan aggregator platforms to learn about the interest rates charged. 
Applying for Personal Loans Online
Making a loan application these days is now easy. Many lenders now offer instant personal loan online through their sites or apps available on mobile play stores. This relieves you from the hassle of submitting paperwork as they can now simply upload the scanned version of the personal loan documents on the sites during the loan application process.
You may apply for a personal loan online by following certain necessary steps. These include:
Logging on to the lender's site: Simply log on to your lender's site and enter your details. Alternatively, you may click on the lender's app to submit your name, date of birth and mobile number. You will receive an OTP on your mobile phone for verification of your mobile number.
Insert loan amount: This is important as you must enter the amount of loan that you need. However, your requirement of the loan amount may be lower than the maximum amount that your lender would agree to approve. It is, therefore, better to use the personal loan eligibility calculator available online to know whether you are eligible for the loan. Once your eligibility for the loan amount is approved, you may enter the loan amount details.
Share your details: As per the RBI regulations, lenders need to know their customers before disbursing the loan amount. This means that you must submit scanned copies of your PAN Card and Aadhaar Card as documents of identity and address proof. Also, you would be asked to submit your bank account number and the corresponding IFSC in which you wish to receive the loan amount.
Loan approval: With most processing facilities available almost immediately, it is not surprising when your loan application gets approved within minutes of submitting your application and uploading of your details. The amount gets credited in your account within a few minutes of your loan application approval.
When should You Take a Personal Loan?
The best part of taking a personal loan is that the amount can be used for anything. You may take a loan to fund your wedding expenses, pay for your dream vacation, spend on higher education, use it for home renovation or make a down payment for a house that you wish to buy. This means that you do not have to postpone any of your necessary expenses as these can be readily funded with the personal loan amount.
You can opt for a personal loan between Rs. 25,000 and Rs 15,00,000. The loan repayment period is somewhere between one and five years, thus, allowing ample time and scope for easy loan repayment. Minimal documentation and quick disbursal are added benefits of seeking personal loans.
Most lenders do not inquire about the purpose for which you are taking the loan. Moreover, personal loans are unsecured, thus, freeing you from the hassle of securing collateral or pledging an asset to avail the loan amount.
Are You Eligible for a Personal Loan?
Online availability does not mean that everyone is eligible to opt for a personal loan. Lenders usually prefer to lend those who earn enough to repay. Therefore, they prefer salaried or self-employed professionals. The intended borrowers must be earning a minimum salary of Rs. 15000 while those earning more than Rs. 25000 every month are preferred. Also, most lenders are apprehensive of approving loan applications made by senior citizen borrowers.
Charges on Personal Loans
Some lenders charge extra fees on personal loans over and above the interest rates they charge. Payment towards these fees remains irrespective of whether one applies for the loan online or submits the loan application form through the nearest branch. These additional expenses are charged as administration and management fees.
While choosing your lender, you must find out the added amount that your lenders charge as this amount would be added to the equated monthly installments paid towards loan repayment. Using the personal loan EMI calculator available online gives you a rough estimate of the interest amount that you would have to pay. You just have to fill in your choice of loan amount and your loan repayment tenure. This will help you assess the amount that would have to be repaid each month inclusive of the interest and charges. Though not all lenders charge extra, it is important to find out as some financial institutions levy late payment penalties, foreclosure charges, or part payment fees.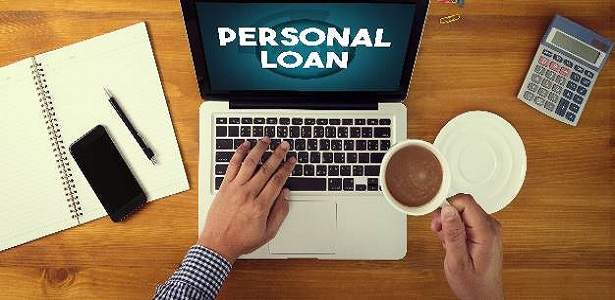 Click Here: MangaStream